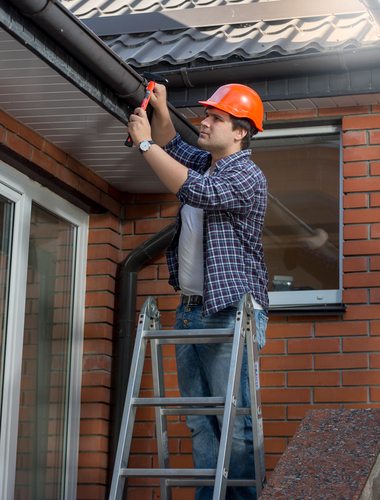 When you need fast, affordable, and thorough gutter cleaning, repair, or installation services in the greater New York City region, Strong Hammer Contracting has all of your needs covered. If your home is suffering from leaks or water damage that could be prevented with the addition of seamless gutters, we can install the ideal gutter system for your structure. Even if your home has aluminum, copper, or Yankee gutters, we'll provide you with the right solution and a remarkable finish.
For effective and efficient drainage, it's recommended that homeowners clean their gutters twice a year or more, especially during the autumn season. Why undertake that messy (and potentially dangerous) task yourself when you can hire the efficient and safety-conscious team members at Strong Hammer Contracting to do it for you? Our heavy duty cleaning equipment will make short work of all the dirt and debris that's preventing proper drainage in your downspouts.
If you have any questions about our gutter expertise or if you would like to schedule a service that's convenient for your schedule, contact us at 914-740-3814 today.